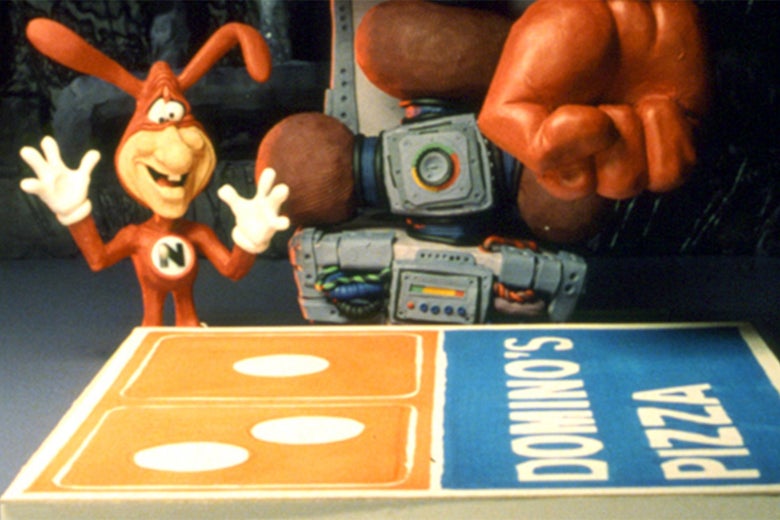 Studio 360's oral history of the Noid, Domino's Pizza's infamous '80s mascot.
: "In 1986, Domino's Pizza unveiled a bold advertising mascot: a mischievous, rabbit-eared gremlin called The Noid. The character quickly became famous—he appeared on T-shirts, in video games and even in a Michael Jackson video.
But through a bizarre series of unfortunate events, the Noid became infamous, too.
To tell the story of the Noid, Studio 360 (which, along with being a public radio show, is now a Slate podcast), gathered three people: Ernie Perich, who was the creative director behind The Noid campaign while at a now-defunct advertising agency in Ann Arbor, MI, Group 243; Tim McIntyre, the head of communications at Domino's, who has been with the company since before the Noid campaign launched; and Sean Burnsed, a former pizza-maker at Domino's who, because of the Noid campaign, ended up finding himself in a life-or-death standoff."