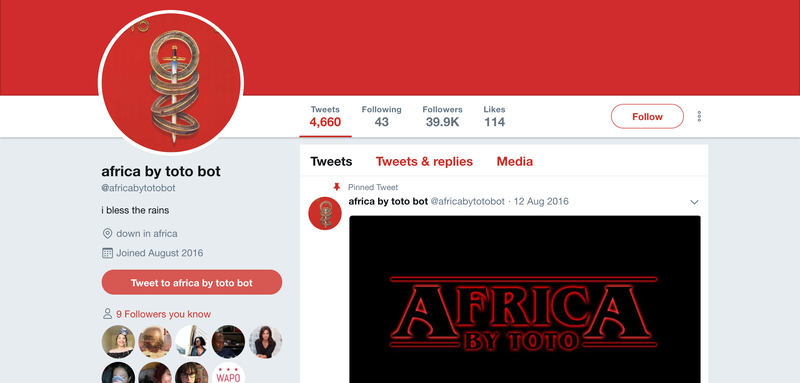 This Account Tweets the Lyrics to 'Africa' by Toto Over and Over Again
: "I was trolling Twitter last night when I stumbled across the best thing I had seen on the internet that entire day.
There is a Twitter account that does nothing but tweet the lyrics to the song "Africa" by Toto over and over again.
Before I go into my explanation for why this is amazing, let's make sure we all know what song I am talking about. It is 1980s soft rock gold that everyone can relate to.
Now that we are all on the same page, please meet africa by toto bot.
When I say the account only tweets the lyrics to this masterful '80s classic, I mean just that. It is not at all obnoxious—every three hours, another line from the song is tweeted out."