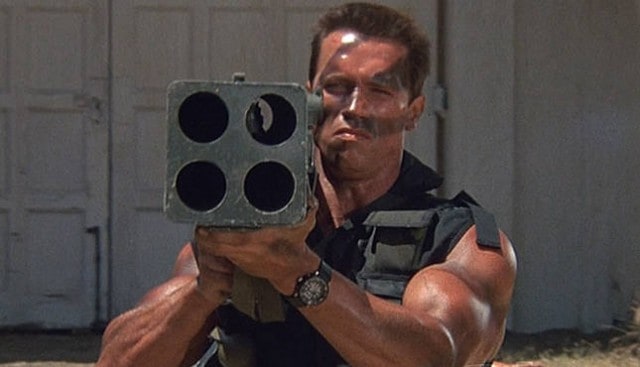 The Top Five Arnold Schwarzenegger Scenes in 80s Action Movies
: "If there's one thing we came to rely on Arnold Schwarzenegger for in the past it was a good fight scene. Some of them might have gone a little over the top but others were so awesome that for months after they were burned into our memories like they'd just happened. Arnold has been known as one of the biggest action stars in Hollywood for decades, and even after becoming the governor of California his legend was in no danger of losing any of its potency. Plainly put he was made for action films from the start. His size, his physique, and the fact that unless he was given some corny dialogue he could make a film work by saying very little all helped to cement his place in the action genre without question.
If you saw him in the film you knew it was going to be something good."