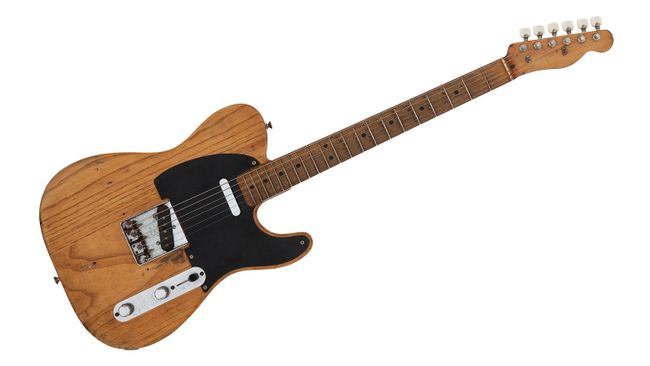 Stevie Ray Vaughan's 1951 'Jimbo' Nocaster is going under the hammer | MusicRadar
: "A 1951 Fender Nocaster is a very rare thing indeed, but a Stevie Ray Vaughan-owned Nocaster is something else, and this particular guitar - affectionately known as 'Jimbo' - is going under the hammer next month at Dallas's Heritage Auctions.
SRV began his career with the Nocaster, which was handed down to him by older brother Jimmie, who carved the 'Jimbo' on the rear of the guitar - Stevie later followed suit by scratching his own name on the headstock beneath the tuners.
The model's ash body originally featured a natural finish, which was removed by Stevie in a shop class at high school, and bears the serial number 0964."