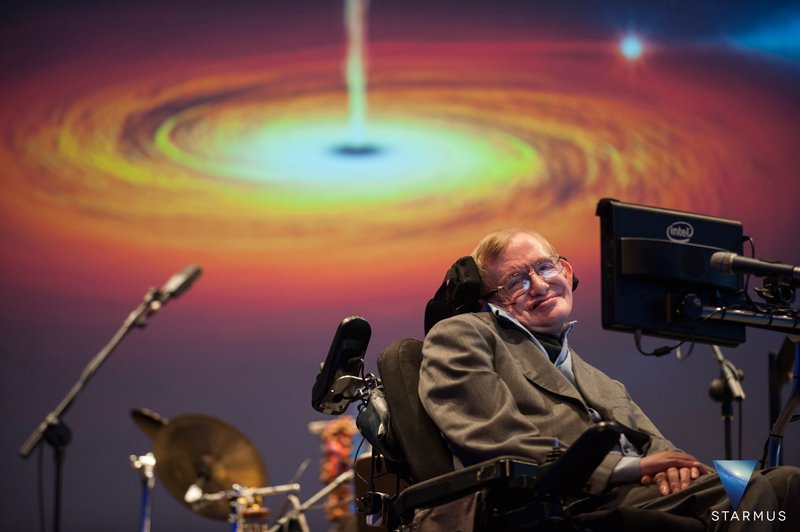 Stephen Hawking, Rock Star
: "Renowned cosmologist Stephen Hawking has died at the age of 76. And while he may have been more interested in classical music than popular music, he still managed to notch up an impressive series of rock star credentials.
While the works of composers like Wagner helped him deal with a rare and gradually paralyzing disease that was diagnosed when he was 21, he retained an interest in the world of rock. Asked about having attended a Depeche Mode show, Hawking once said, "It was a great concert, they had real energy. I don't think many people would have expected to see me there but I'm very glad I went, even though I was sitting just in front of the speakers and my ears were ringing for the next 24 hours. .. I try to make it to a pop concert every now and again. I have also seen Pink Floyd and Tracy Chapman while I was in the U.S.A. And Status Quo...but I left after 20 minutes – they were terrible."
Hawking also helped shape the works of some rock artists over the years. His distinctive voice -- channeled through a speech-generating device he controlled with a cheek muscle -- showed up in songs by Pink Floyd, U2 and others."