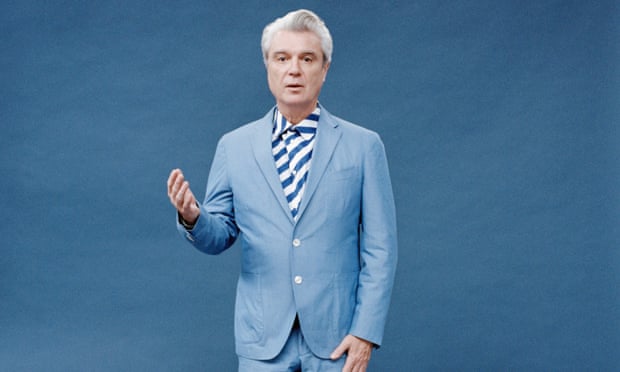 David Byrne: American Utopia review – more than just chipper equanimity | Music | The Guardian
: "For those of us accustomed to thinking of David Byrne as an articulator of American anxiety – his band Talking Heads filled the late 70s and 80s with jittery art disguised as pop – his latest album, American Utopia, requires some readjustment. Songs like Every Day Is a Miracle skew largely towards the bright side – a mature and thoughtful reaction to the despair felt by many in the wake of Trump's presidency.
This being Byrne, one of pop's most refreshing thinkers, it's not as simple as chipper equanimity, however. Bullet, for one, is a superficially lovely song about a bullet finding its mark. Everybody's Coming to My House (made with longtime foil Brian Eno) is a funky workout in which Byrne finds that "we're only tourists in this life"."