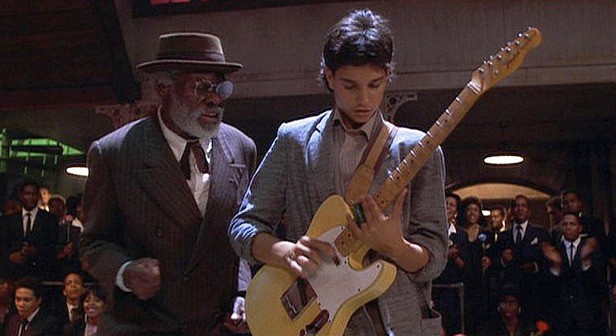 10 Things You Didn't Know about Crossroads (Not the One With Britney Spears)
: "To start off with this is not the Brittney Spears Crossroads as you might remember, but instead a movie featuring Ralph Macchio that you might not even know about. When guitarist Eugene Martone meets up with Willie Brown, a failed blues musician, he embarks on a journey that will test not only his musical skills, but also his loyalty to a man that eventually becomes one of his best friends. His love for the music becomes the only thing that saves both of them and eventually impresses the individual that holds both his and Willie's fate in his hands. It's the kind of movie you might never have watched since it looked like another 80's flop, but in truth it looks pretty good.
Not seeing Ralph Macchio as an Outsider or the Karate Kid is kind of weird."